Daily Power
Power—God's power. You've got to have it to stand strong and become who God says you are. Daily Power will help you develop a consistent, daily pursuit of Jesus that releases His power in your life.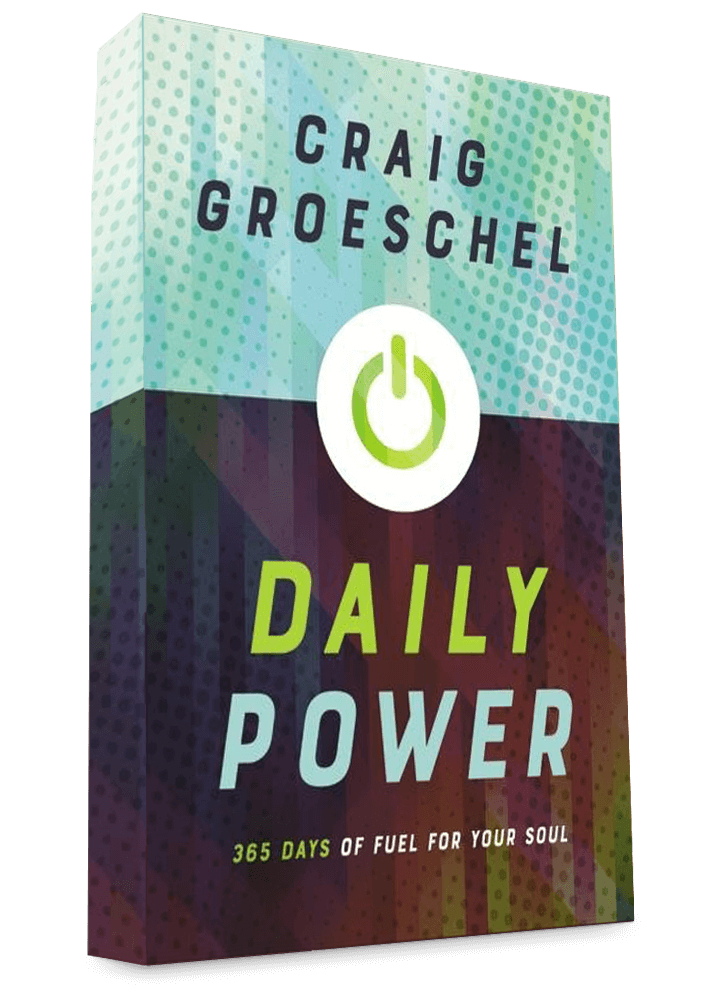 Buy Now
YouVersion Bible Plan
These 365 brief devotions by pastor and New York Times bestselling author Craig Groeschel deliver strength and insight for the here-and-now of your life, your marriage, your workplace, family matters, temptations, hopes and dreams, possibilities, and decisions.
From personal experience as a spouse, parent, son, and pastor, Groeschel shares wisdom that can help you write your own life story the way you'd like it to read. Each devotion includes Scripture, a short reading, and a simple prayer to connect you with God. You'll get honest talk, simply told stories your heart will own, and relatable truth.
"You know how we grow? We practice daily," Groeschel writes. Daily Power is here to guide and inspire you on your journey.
In a world where we are bombarded by doubt and fear, we need to be equipped with God's truth to silence the lies of the enemy. Daily Power is an awesome tool that will help you connect with Jesus and his truth daily so that his power is activated in your life.

Christine Caine

Founder A21 and Propel Women
Daily Power shatters the stereotype of the broken New Year's resolution, providing the backbone needed to turn the idealistic dreams of a new year into reality.

Lisa Bevere

New York Times Bestselling Author
Daily Power is exactly that. An explosion of grace and truth and mercy and insight that is accessible and helpful for you every day before you go off into your schools, jobs, or callings. Pastor Craig's words point you not only to truth the idea but Truth the person, Jesus.

Jefferson Bethke

Author, Jesus > Religion